! -- Disable Select Text -->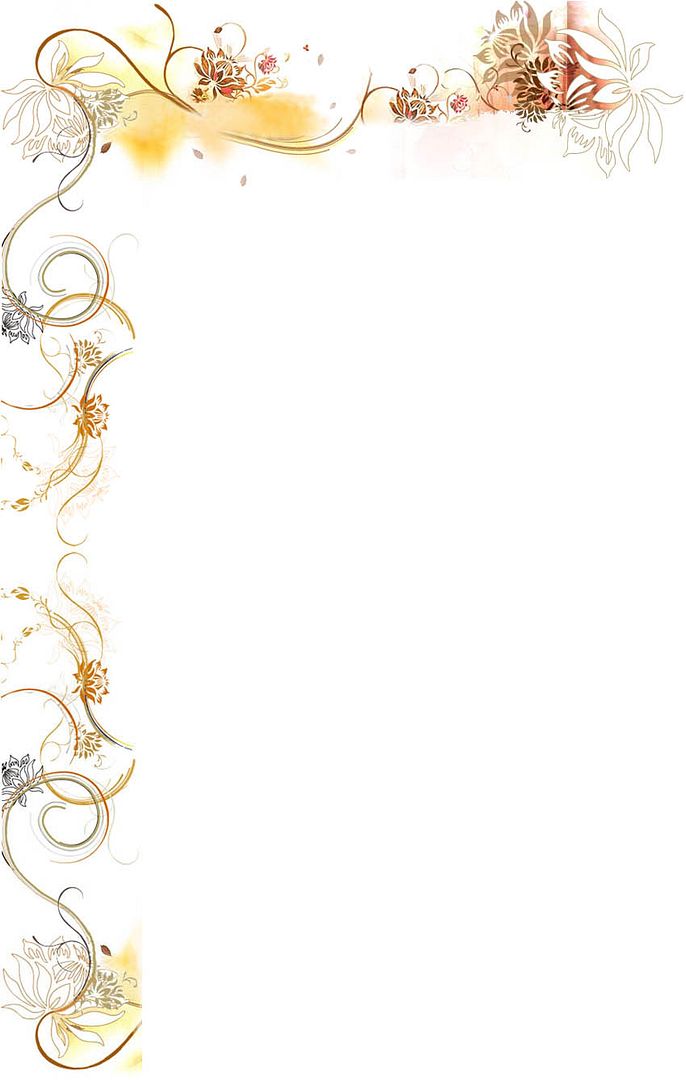 Friday, July 22, 2005
"TGIF meme"

was tagged by Jon

What are the things you enjoy, even when no one around you wants to go out and play?


sleeping in under my warm covers on the occasional weekends.
having able to be a total couch-potato with the TV remote in my hands and to watch (channel-surf) anything I want.
listening to music and singing along really loud or dancing in the buff to some certain tunes and have a great workout.
sitting on my lanai while enjoying the weather, and daydreaming.
make it a video game day/night. fire up a video game on the PS2, play against Ryan to see who win's the most and get lost in another world.
cooking; to plan, prepare and create a special meal for Ryan when he out at work. always believed cooking was the highest form of art and to cook for family or loved ones makes it more special.
What lowers your stress/blood pressure/anxiety level? Make a list; post it in your journal.
start and end each day by giving Ryan a kiss and saying "I love you"!
watching a movie, either at the theater or at home with Ryan.
taking a bubble bath where I absolutely refuse to think of the things that are stressing me out.
window-shopping with no worries and having the option to go back to a certain store several times before a decision to purchase is made.
expose myself to my favorite form of comedy and I have a good belly laugh for as long as possible.
Tag 5 friends and ask them to post it in theirs.
Now for the really hard part as I am stressing trying to think of five people to tag. I pass these on to:
Jason
,
Neko
,
Lisa
,
Shizgirl
and
Kat
moi spoke out loud on
7/22/2005 10:54:00 AM


[0] told me everything loud and clear
//m.u.s.i.c V.I.D.E.O


I'm Yours by Jason Mraz
//T.W.I.T.T.E.R.I.N.G...
//G.R.A.D.U.A.T.I.O.N
//W.E.L.C.O.M.E
and...I do mean Welcome! Selamat Datang! Aloha! I extend a warm welcome and am glad that you could stop by and read my blog. It simply contains general musings and ramblings about things that concern and/or interest me. So kick back, click away and don't forget...enjoy your visit!


Go Back Home
//W.H.O a.m I?
"So you want to know me? Romantic and logical ~ Loyal and always true ~ Funloving crazy and very quiet when needed ~ Sensible and down to earth...to sum it up, I guess I'm pretty much a "nice girl", hopefully in a good way, who's also a bit of a geek"
Here I am as perfect as I'm ever going to be. You'll see, love me for me. Stick around, I'm not the kind of girl you wanna leave. You'll see, love me for me.


is how I feel now
My Bloginality is ISFP


Name: perisblurbs

Date of Birth: November 5

Birthstone: topaz

"With a birthday on the 5th of the month you are inclined to work well with people and enjoy them. You are talented and versatile, very good at presenting ideas. You may have a tendency to get itchy feet at times and need change and travel. You tend to be very progressive, imaginative and adaptable. Your mind is quick, clever and analytical. A restlessness in your nature may make you a bit impatient and easily bored with routine. You may have a tendency to shirk responsibility".



//W.H.E.R.E y.o.u S.T.A.Y?
Pin Your Location !!
//T.R.A.I.L of L.O.V.E.