! -- Disable Select Text -->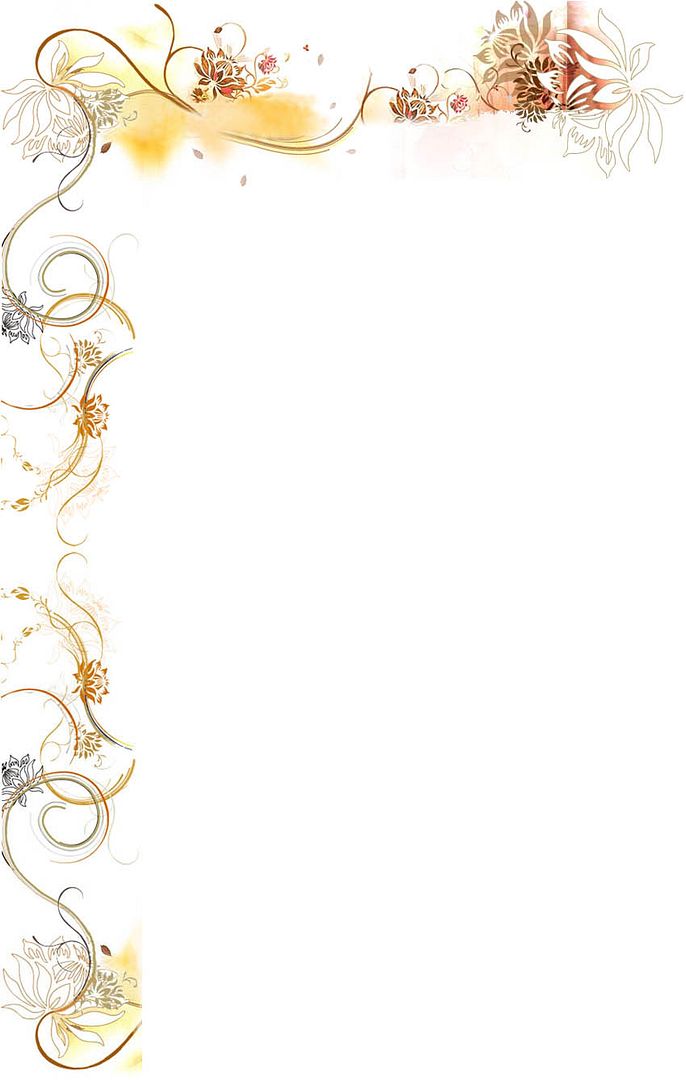 Wednesday, May 24, 2006
My So-Called Ramblings got reviewed by Bloggy Award. I wanted to take a moment and say THANK YOU very much for such a wonderful review!! *big sweet smiles*


My So-Called Ramblings
It's impossible to not be charmed by a site that features pictures of the owner's pantry and dinner, interspersed with gorgeous pics of the Hawaiian Islands, like My So-Called Ramblings. If you love tropical images and avant-garde images taken half-seriously, half-tongue-in-cheek, this is a site you'll really enjoy.

Visual Aesthetics - 9

Okay, the design is a little cluttered. And there's a lot here. But what's here is really, really nice: sunset in Hawaii, tasty looking food, a unique design with lots of content. This site is worth visiting just for the pictures, and they're all original.

User Friendliness - 10

Once you get used to her unique way of putting a page together, this is one of the friendliest pages I've ever seen. It's very open and welcoming, has tons of links to interesting places, and it's easy to navigate.

Reading Enjoyment - 9

This is not the most clever or insightful blog in the world. What it is, though, is friendly. Consuela, the owner, is charming and open, and has a knack for making the trivial engaging. Plus who can resist unique recipes with pictures incorporated into the blog?

Useful Info - 10

This blog has a lot of fun information, from recipes to unique places to go online. Consuela has developed the knack for making the mundane almost magic. When she details a subject, like movies or a drive in Hawaii, she makes it come alive with details. While it doesn't offer life advice or earthshattering financial news, Ramblings has some very good information within its electronic pages.

Overall Experience - 10

There's something about this blog that is just delightful. If you want to know what it's like to be a working-class girl in Hawaii, this blog might be just the ticket.
moi spoke out loud on
5/24/2006 09:56:00 AM


[23] told me everything loud and clear
//m.u.s.i.c V.I.D.E.O


I'm Yours by Jason Mraz
//T.W.I.T.T.E.R.I.N.G...
//G.R.A.D.U.A.T.I.O.N
//W.E.L.C.O.M.E
and...I do mean Welcome! Selamat Datang! Aloha! I extend a warm welcome and am glad that you could stop by and read my blog. It simply contains general musings and ramblings about things that concern and/or interest me. So kick back, click away and don't forget...enjoy your visit!


Go Back Home
//W.H.O a.m I?
"So you want to know me? Romantic and logical ~ Loyal and always true ~ Funloving crazy and very quiet when needed ~ Sensible and down to earth...to sum it up, I guess I'm pretty much a "nice girl", hopefully in a good way, who's also a bit of a geek"
Here I am as perfect as I'm ever going to be. You'll see, love me for me. Stick around, I'm not the kind of girl you wanna leave. You'll see, love me for me.


is how I feel now
My Bloginality is ISFP


Name: perisblurbs

Date of Birth: November 5

Birthstone: topaz

"With a birthday on the 5th of the month you are inclined to work well with people and enjoy them. You are talented and versatile, very good at presenting ideas. You may have a tendency to get itchy feet at times and need change and travel. You tend to be very progressive, imaginative and adaptable. Your mind is quick, clever and analytical. A restlessness in your nature may make you a bit impatient and easily bored with routine. You may have a tendency to shirk responsibility".



//W.H.E.R.E y.o.u S.T.A.Y?
Pin Your Location !!
//T.R.A.I.L of L.O.V.E.