Second Meme of the day...

KNOIZKI tagged me so I'll gladly oblige and step up to the plate ~ where I have to reveal my five weird habits ~ weird habits, hmmmmm ~ ladies & gentlemen, I give you...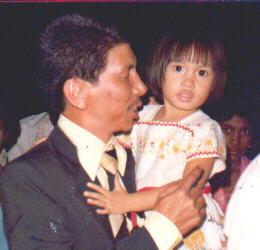 I tend to talk to myself while sitting in front of my computer, if there's absolutely no one around (either at the office or at home) and if I'm driving. It's not some rambling dialog that makes me sound crazy, but rather where I enter into this little world of mine and I vocally express creative conversation with myself out loud!
I don't like to go shopping with other people when I have serious shopping to get done. We can go to the store or mall together, but we must separate so I can do my thing.
I can sit for hours and contemplate all of the things that I need to do - really ought to do right away - and yet not take the slightest action to begin doing them.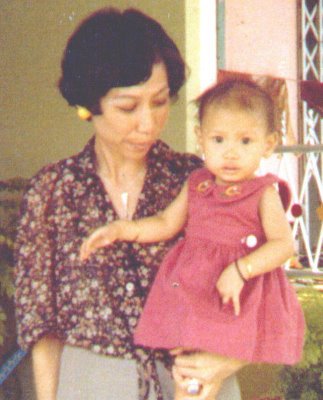 When I lock a door, I have this obsessive-compulsive thing, where i have to double, triple, and quadruple check to make sure that it is indeed locked. At home, before I go to bed, even if I know I locked the doors earlier in the evening, I still have to check. Heck, I can look at the door from across the room, see that it is locked, and still walk over and turn the dead bolt just to be sure. When I lock my car door with the wireless remote, it makes a beep sound. For good measure, I will hit it again just to be sure.
I can never have my hair down when I am working. NEVER!!! Even though it doesn't really fall on my face (well except for my bangs), it still bothers me alot!! So always a ponytail when working. Besides that I wash my hair everyday. And my hair is long. I know. It sounds crazy but still it's just part of me and I have this icky feeling if I don't wash it.
So there you go.. not too weird, huh? (or at least I like to think so). Following a "why should I suffer alone" logic; I also get to nominate five of my blog buddies and force them to expose their bad habits as well;
Voices In My Head
Inside The Mind of a Single Guy
anjalispeaks*
My Adventures in the US of A
Dakilang Pilipina
and anyone else who feels like it.
moi spoke out loud on
1/20/2006 01:24:00 PM


[10] told me everything loud and clear
//m.u.s.i.c V.I.D.E.O


I'm Yours by Jason Mraz
//T.W.I.T.T.E.R.I.N.G...
//G.R.A.D.U.A.T.I.O.N
//W.E.L.C.O.M.E
and...I do mean Welcome! Selamat Datang! Aloha! I extend a warm welcome and am glad that you could stop by and read my blog. It simply contains general musings and ramblings about things that concern and/or interest me. So kick back, click away and don't forget...enjoy your visit!


Go Back Home
//W.H.O a.m I?
"So you want to know me? Romantic and logical ~ Loyal and always true ~ Funloving crazy and very quiet when needed ~ Sensible and down to earth...to sum it up, I guess I'm pretty much a "nice girl", hopefully in a good way, who's also a bit of a geek"
Here I am as perfect as I'm ever going to be. You'll see, love me for me. Stick around, I'm not the kind of girl you wanna leave. You'll see, love me for me.


is how I feel now
My Bloginality is ISFP


Name: perisblurbs

Date of Birth: November 5

Birthstone: topaz

"With a birthday on the 5th of the month you are inclined to work well with people and enjoy them. You are talented and versatile, very good at presenting ideas. You may have a tendency to get itchy feet at times and need change and travel. You tend to be very progressive, imaginative and adaptable. Your mind is quick, clever and analytical. A restlessness in your nature may make you a bit impatient and easily bored with routine. You may have a tendency to shirk responsibility".



//W.H.E.R.E y.o.u S.T.A.Y?
Pin Your Location !!
//T.R.A.I.L of L.O.V.E.